Journal with Special Issues
A selection of high-quality papers, presented at the conference, will be published in Special Issues or Special Sections of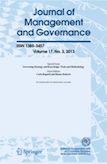 Supporting Journals
Papers presented at the conference will be invited for submission to Economic Modelling. These papers will have the review process expedited in collaboration with the conference organiser, but the process will follow the journal review guidelines.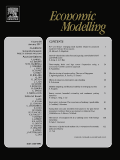 In consultation with the editors of European Management Journal, authors of selected papers will be invited to submit their papers to a regular issue of the Journal with a fast-track review process.
In cooperation with the IAS conference following the IRMBAM, Question(s) de Management, and Management & Sciences Sociales take their place among the supporting journals.
Associated Journal